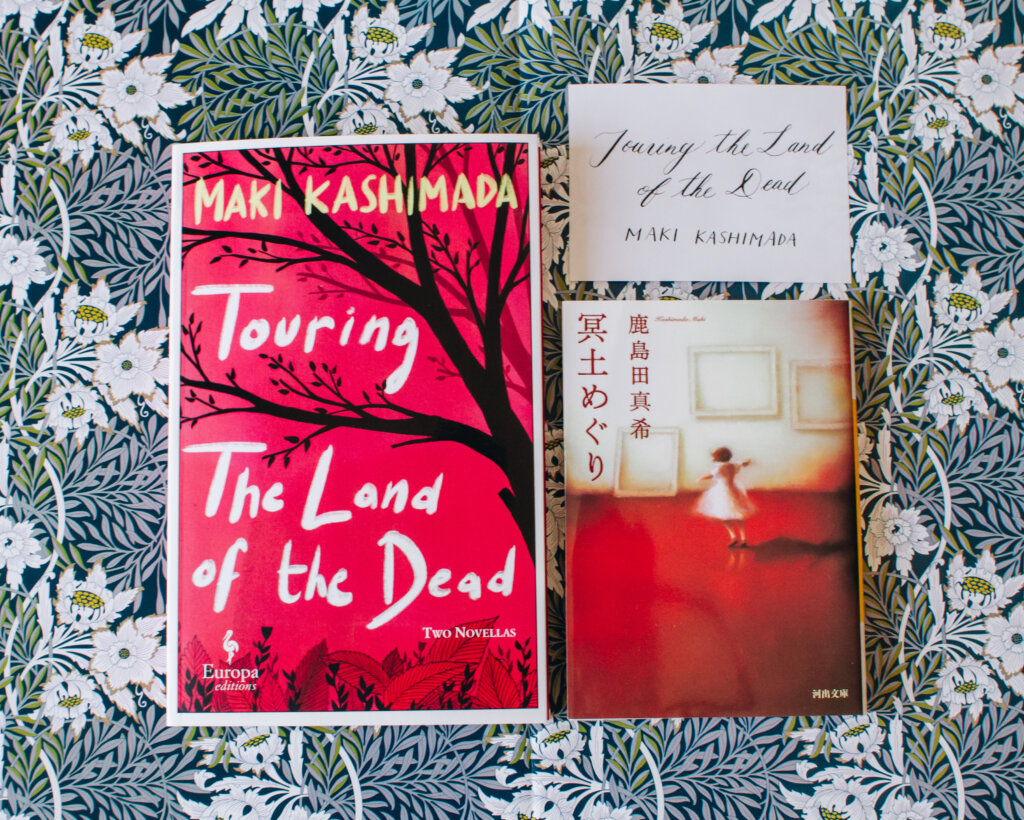 Do you have any haunting thoughts or memories that you find hard to let go of?
頭に焼き付いて、はなれない思い出や考えはありますか。
The protagonist Natsuko struggles with both her memory and the expectations of her family. Since she lost her father, her family have been experiencing financial issues. Her mother and brother find it hard to come to terms with the situation, still lost in a dream of the 'fancy' life they used to inhabit before the family wealth was used up – they come to believe that Natsuko has saved them by marrying a rich husband. In reality however, Nastuko's husband ends up having to stop work due to brain disorder which leaves him heavily disabled and confined to a wheelchair.
過去と家族からの期待に悩む主人公の奈津子。父親が亡くなってからというもの、一族は贅沢な暮らしができなくなりました。彼女の母親と弟は、そんな優雅な過去の思い出に憑りつかれ、奈津子が裕福な結婚相手をみつけてくれるのだと期待していました。しかし、実際には平凡な結婚をした奈津子、そして夫は不治の病で仕事も辞めざるを得なくなり、障害をもって生きることに…
The story illustrates Natuko's thought processes as she explores the past and present, finding her own way out of the overwhelming oppression around her, as she eventually comes to live her own life instead of remaining caught in her family's haunted memories of former affluence.
物語は、奈津子の過去と現在を、彼女の思い出の中を行ったり来たり。過去の栄華に浸るのではなく、少しずつ自分の人生と向き合い始める奈津子の、感情の揺れと変化を描いています。
I was left with the feeling that this book is probably the most literary in feel amongst recent novels translated into English from Japanese. It's not a book centred on following a plot, but rather is something to immerse yourself in, contemplating the thoughts of the protagonist, seeing the mental landscape as seen through her eyes. Her quietly passive yet undoubtedly strong emotions are clearly depicted and with real textual beauty. The book's ending is ultimately an empowering one, in particular for those who have ever felt trapped in either your life, or your own thoughts.
近年、多くの芥川賞受賞日本人作家の作品が英語訳されていますが、この作品はその中でも特に文学性の高い作品かなと感じます。筋書きを追うのではなく、主人公の感情の波、思い出の景色の中に読んでいる自分自身も入り込んだような気持で、主人公の視点から心象風景を楽しむような作品です。とても物静かで受け身に感じる主人公の、でも実は強い想いが徐々に溢れてくるような描写が臨場感があります。物語の終わりも、なんだか少し背中を押してくれるようでした。自分の生活に逃げ場がないような、自分の感情を押し込めてしまっていると感じている方に響く作品かもしれません。
If you have previously enjoyed reading the likes of Hiromi Kawakami's 'Manazuru' or Hiroko Oyamada's 'The Factory' – both former Akutagawa prize winners – then this book is definitely one for you too.
同じく芥川賞作家の川上弘美さん「真鶴」や、小山田浩子さんの「工場」がお好きな方には特におすすめです。