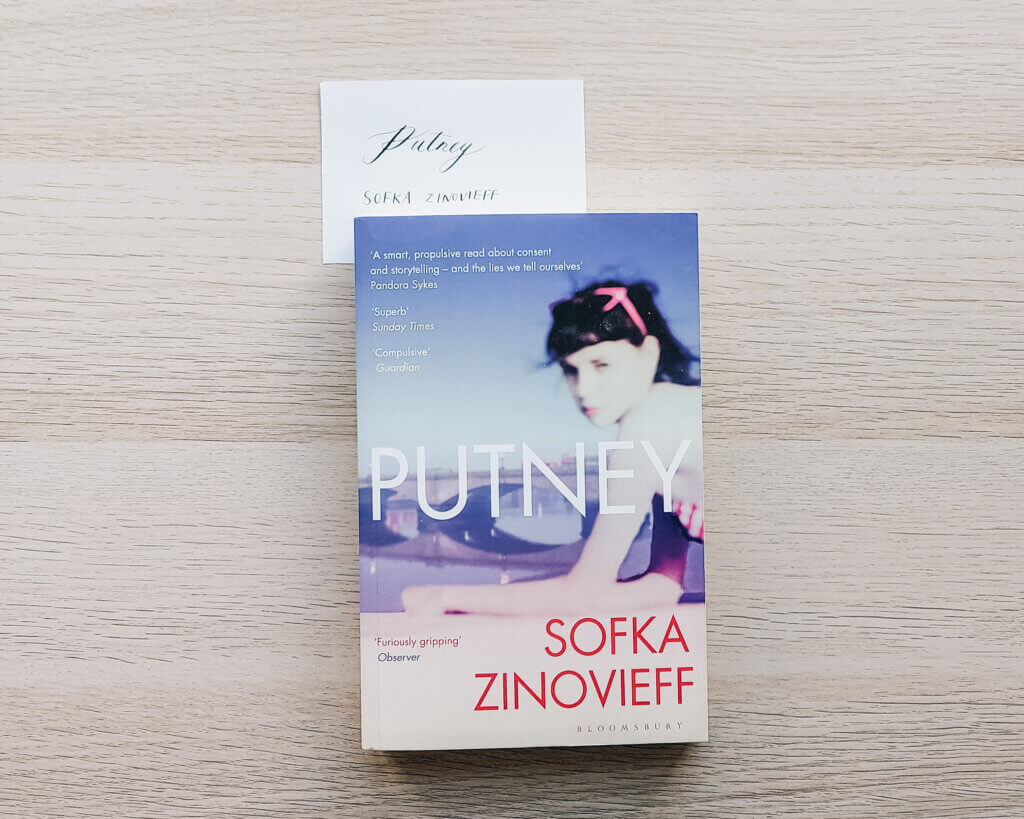 Ralph – aged around 30 – starts a relationship with a minor; Daphne. Is it really a legitimate 'relationship', if the girl was just nine years old at the time?
ラルフは30代、ダフニーは9歳。彼らが「関係を持つ」のは許されることでしょうか。
Set in the 1970s across both London and Greece, the two characters meet each other in the context of Ralph being an up-and-coming composer and Daphne as his friend's daughter. Despite the twenty year age difference between them, they begin their 'relationship' and start building an emotional bond together.
1970年代のロンドンとギリシャを舞台に、二人の登場人物の出会いと関係が描かれる本作。ラルフは新生の作曲家で、その友人の娘がダフニーでした。20歳の年の差がある2人が関係を持ち、感情的なつながりを築きはじめます。
'Putney' is narrated to the reader by three characters – Ralph, Daphne and her friend Jane; perpetrator, victim and witness. It was all so heart-achingly though-provoking; what really makes this book so special is the very rich quality of its writing, immersing you completely in the narrative. You are made to feel very uncomfortable reading the chapters written from Ralph's point of view, and then experience the sadness of reading Daphne's chapters, especially when she starts pondering her childhood memories through the eyes of her older self as a mother. The power dynamic of grown adults over minors is a key concept throughout the book that I just couldn't stop thinking about, and the unbalanced relationships were very clearly depicted in the story.
ラルフ、ダフニー、そして彼女の友人ジェーンの3人の視点で2人の関係性を描く小説。それぞれ、加害者、被害者、証人のそれぞれの視点で、児童虐待の様子を読み解いていくのは考えさせられる体験。そして特筆すべきは、臨場感のある書きぶり。ラルフの加害者視点の章では読んでいて気持ちが悪くなる思いですし、ダフニーが大人になって当時の自分と同じ年頃の子供の母親となって自身の幼少期を振り返るシーンは胸が痛くなります。とても具体的に、当事者たちの心境を描く本作を読んでいると、子供と大人の力関係に、思いをはせずにはいられない。
What is sexual consent? What is love, obsession and desire? This book critically questions the intermingled existence of these taboos in society, told through a gripping storytelling and atmospheric scenery. A very controversial book, and hard to read in some parts due to its powerful themes, but I really couldn't put it down.
「性的同意」とは何なのか、なぜ必要なのか。愛、執着、欲望とは?社会のタブーに切り込むこの作品、一度掴んだら離さない強烈なストーリーテリングと、情景が目に浮かぶ背景描写で、トピックゆえの読みづらさはありますが、ページターナーでした。
Subject matter trigger warning: Sexual abuse of minors. The descriptions of these scenes are very detailed and vivid.
警告:児童虐待の、かなり具体的な描写があります。
Bloomsbury
日本語版は残念ながらまだ出版されていません。