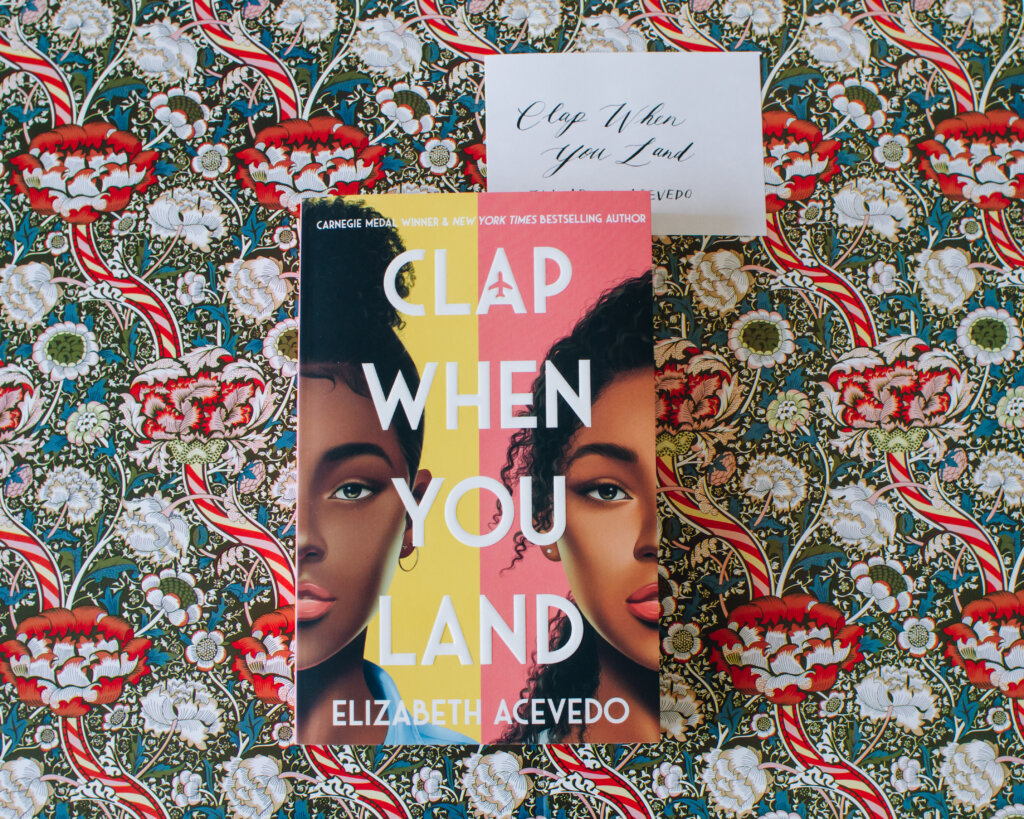 'Clap When You Land' by Elizabeth Acevedo is aimed at a YA audience and is written in a beautifully phrased colloquial verse style. With this unique rhythmical language and a dramatic storyline, the book is lent a very readable literary quality, and can very much be enjoyed by adult readers as well.
'Clap When You Land'はドミニカ系アメリカ人作家のElizabeth Acevedoによるフィクション。ヤングアダルト向けですが、大人が読んでも惹き込まれます。全編が口語調の詩のように書かれていて、まるで音楽のようなスタイルです。
The story starts off with an airplane crash, inspired by a true incident just a few months after 9/11 happened. Most of the passengers were Dominican. It's a story about two sisters losing their father, one in the US, one in the Dominican Republic. They find out about each other's existence and the secret dual life of their father.
9/11の直後に起きた実際の飛行機墜落事故をモデルに書かれたフィクション。乗客はほぼ全員がドミニカ共和国の方だったそう。父親を亡くした2人の女の子が主人公、ひとりはニューヨーク、ひとりはドミニカ共和国に住んでいて、お互いのことは知りません。事故をきっかけに互いを知り、父親が2つの家庭を持ち、二重生活をしていたことを知ります。
The strong, realistic characters really help the narrative move along smoothly. Readers will feel like they are talking with the protagonists Camino and Yahaira throughout the book, sharing their space. Their emotions were captured very vividly, you will find yourself sympathising with their pain together with them. Also, the comparison of the two sisters brought up in two very different worlds and conditions was very well portrayed. When I first heard about the synopsis, the story sounded like a little too clichéd, perhaps? But by the end, I felt the story was so well structured and I did not think it spoiled the plot at all. Rather, it subtly raised a lot of topics including sisterhood, culture, immigrants, financial status, and LGBTQ themes. All in all, such a powerful book to make you think those topics from their point of view.
まるで2人の主人公CaminoとYahairaと本当に会話をしているような気持ちで読める作品、リアルなキャラクターの心理描写が心に残りました。そして、2人がニューヨークとドミニカ共和国という違う世界で育ったことを強く感じさせる、比較の仕方がさりげないのに的確で、胸に刺さります。姉妹の絆、文化、移民、経済格差、LGBTQ…様々な奥深いテーマが混ざり合う、とっても力強い1冊でした。
Bonnier Books
日本語版は残念ながらまだ出版されていません。