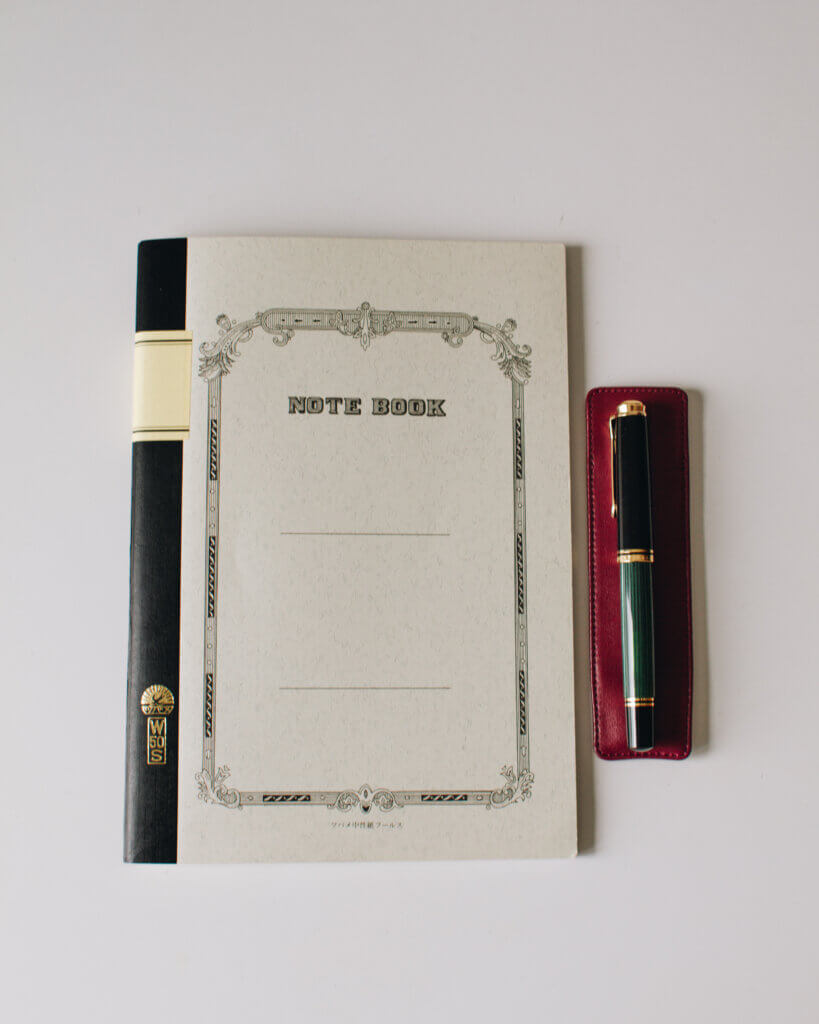 Do you keep a diary? I've been keeping one since I remember, however, the notebooks I still have around me are from the past 5 years. That's when I started using a fountain pen to write with, and found these fountain-pen friendly notebooks called 'Tsubame Notebooks'. Tsubame is one of the most well-known notebooks in Japan and have over 70 years of history. The great thing about their notebooks is their pages are lined with water-based ink, so the fountain pen ink will not get repelled! I really like how the ink soaks in nicely, as well as the contrast between blue-black ink and the slightly cream coloured paper. Since my discovery of this notebook, I have been using them for my diary on a daily basis!
幼い頃から日記をつけていた私ですが、残念ながら手元にあるのはここ5年ほどのもののみ。ちょうど万年筆を使い始めて、インクが染みないノートを探していたころの日記です。「ツバメノート」は日本では有名な元祖ノートだと思いますが、手に取ったのは初めてでした。水性インクで引かれている罫線は万年筆のインクをはじかないので、他のノートと比べて圧倒的に書きやすいのが決め手となり、このノートと出会ってから、私の日記帳はいつもツバメノートです。少しクリームがかった紙の色と、ブルーブラックのインクの色合いも美しいコントラスト、書くたびにうっとりします。
The machine used to line the papers is very old and is the last of its kind; there is only one artisan remaining who can operate it. Because of its nature involving hand operation, the lines are all slightly different, and that makes it even more special! I heard that the company is trying their best to continue their business further however – a fan like me really needs to appreciate its history and the beauty in the details!
この特別な罫線をひく機械は現存しているのが1台のみ、この機械を使える職人も1名のみとのこと。手作業のような仕事でひかれる罫線は微妙にかすれたり、よれたりしているものもあり、それがまた味だし、美しいと感じます。ビジネスを続けていくために努力すると、インタビューで話しているのを読んだことがありますが、こんなことを聞くと、私みたいなファンはほんとこの匠の一品に感謝しなければと感じます…
The classic design has not changed since its debut, however, they occasionally collaborate with famous characters and sightseeing spots – here are some from my collection!
クラシカルなデザインは昔から変わっていないもの、レトロかわいいです。また、キャラクターや観光地とのコラボレーション商品も時々みかけて、ついつい手に取ってしまいます。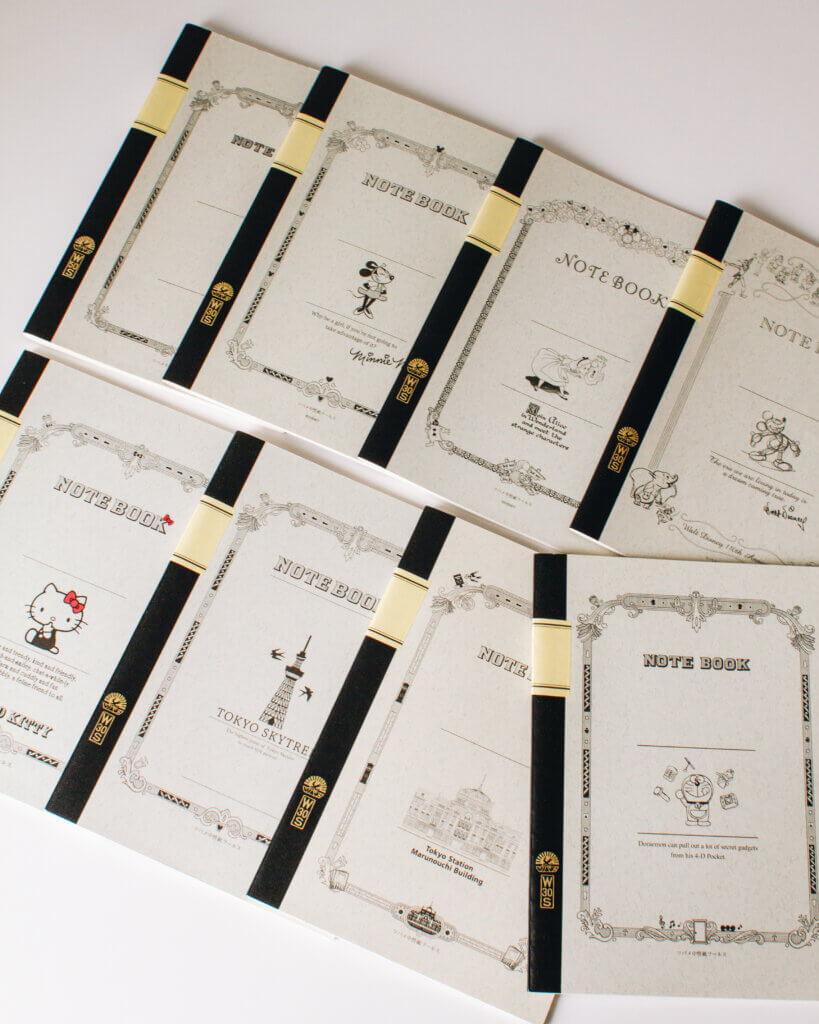 It's really hard to find the stockists in the UK, but hopefully you can get to try them one day, to feel Japanese quality paper and the history behind it!
イギリスでは空前の日本文具ブームで、いろんな文具店が日本の商品を扱っているにもかかわらず、ツバメノートを取り扱っているお店はあまりみません。海外でもこういうデザインやものづくりを愛おしく想う人は多いんじゃないかな。ロンドンでもぜひもっと簡単に買えるようになれば嬉しいです。
https://www.tsubamenote.co.jp/
https://story.nakagawa-masashichi.jp/10640