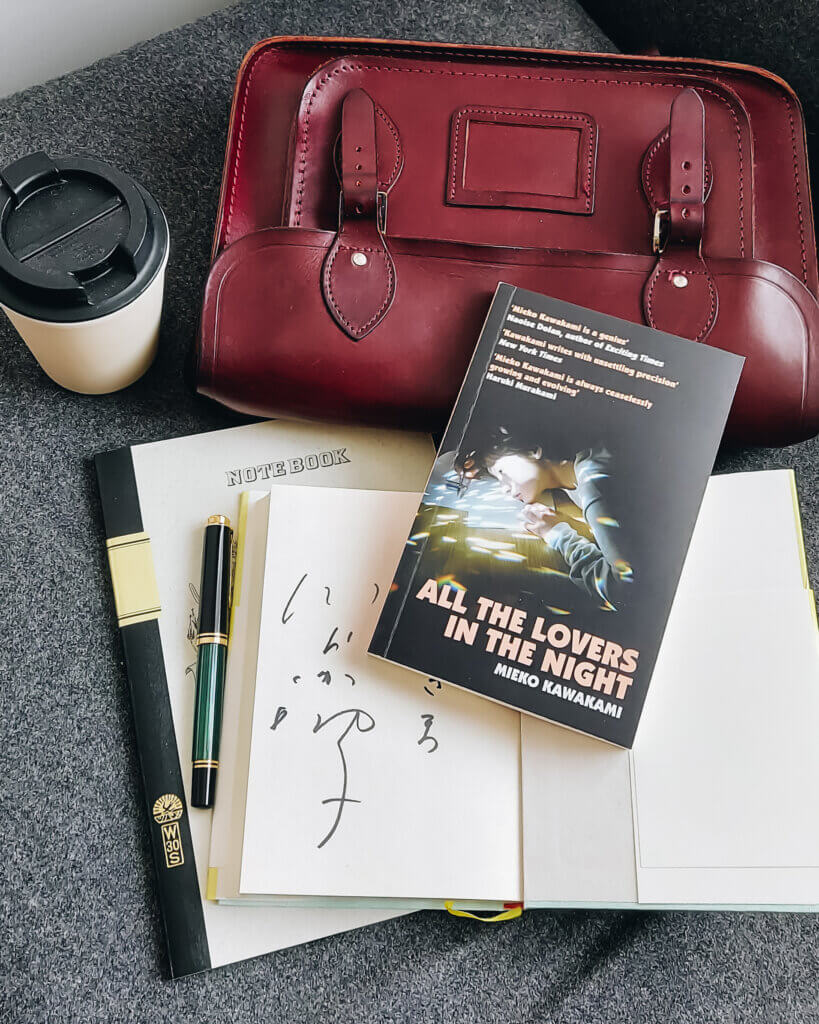 I had such a wonderful time at Foyles hearing Mieko Kawakami speaking in person. I've been thinking a lot about what she mentioned during the talk, so let me share what I thought about her comments. Just a little note: I was listening more in Japanese, rather than to the English interpretation so I might phrase her comments slightly differently to how they were translated on the night. Likewise, I didn't take notes, so don't take any of the below literally!
ロンドンの老舗書店「フォイルズ」にて、昨晩開催された、「乳と卵」や「ヘヴン」「夏物語」の作者、川上未映子さんのトークイベントへ行ってきました!
とっても知的好奇心を擽られるお話で、一晩中いろんなことを考えさせられたのでここで共有したいなと思います。
メモを取りながら聞いていたわけではないことと、未映子さんの日本語と通訳さんの英語をごちゃまぜにして両方聞いていたので、ニュアンス等が実際にお話されていたことと少し異なるかもしれません。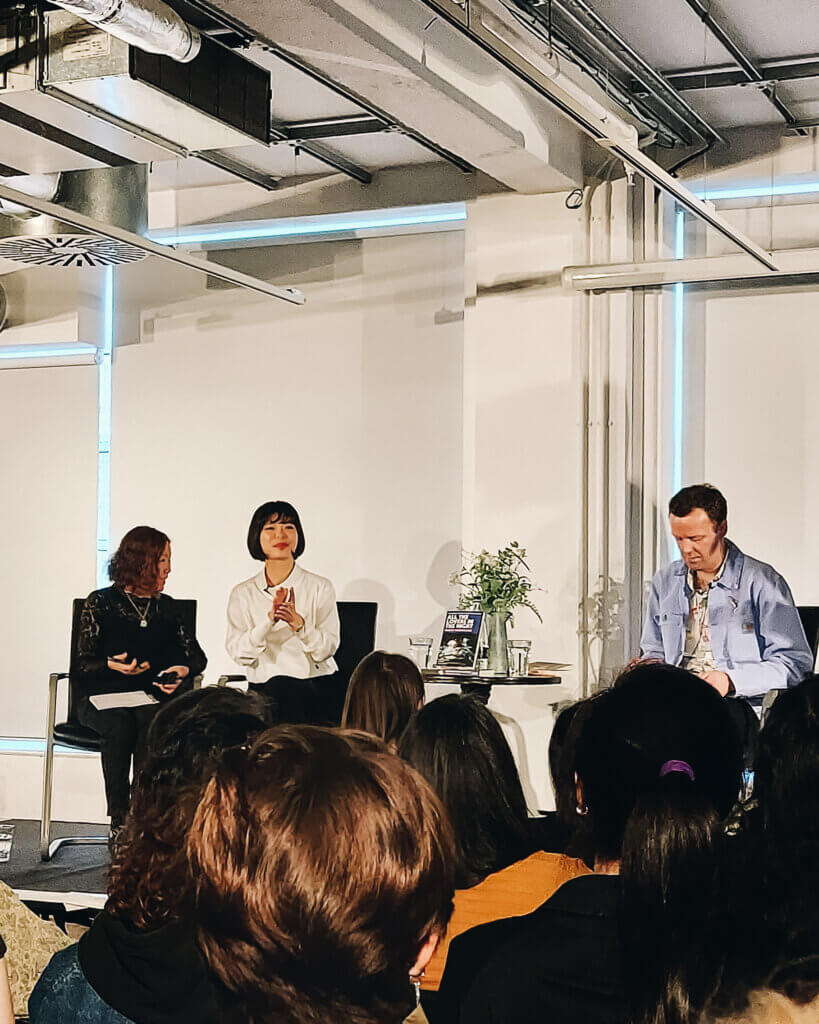 I found her comments about her writing particularly interesting. In order to write a great story, the most important message that the author wants to convey shouldn't be in the book, Mieko mentioned.
私が特に興味深く感じたのは、未映子さんの物語の作り込み方について。
「いい物語を書くためには、本当に伝えたいことを物語の中には書かないほうがいい」ということをおっしゃられていました。
She said she really thinks over and over about how to create a whole world. Even the tiny details have some meaning that she secretly wants to tell. She pointed out the scene from her book where the female protagonist starts listing the books on her bookshelf. They were intentionally all male authors to express how the world of literature is dominated by men, and that for many Japanese readers, the path to reach someone like Virginia Woolf is incredibly lengthy.
何度も何度も、ずっと考えて世界観を作り込んでいるという未映子さん、ほんの小さな描写にもこだわっているとお話されていました。例に上げていたのが、主人公が本棚にある作家の名前をあげていく場面。あえて全て男性作家になっているのは、文学の世界が男性優位で、それだけ女性作家たちも男性が書いている世界だけを読まされていたという背景を描くため。日本の主人公にとって、ヴァージニア・ウルフのような作家に出会うまでの道のりがどれだけ長いことか。
She also explained this dynamic with an example of her being a judge for a book competition in Japan. Some authors write their central message too clearly within the text – especially at the very end – which does not necessarily create a beautiful story, she said.
また、文学賞で審査員をされていることにも触れ、よく物語の最後に、どうしてこの物語が優れているのか、書き手の心の内を書いてしまっているケースがあり、それは美しい物語にはならない、ともおっしゃっていました。
This comment made me think a lot about the differences between English literature and Japanese literature. I have heard from many English readers that they 'didn't get the point' and that 'the ending is weak' when they read Japanese literature. I think Japanese literature prefers to be open ended and allows the readers to come to their own conclusions regarding the ending. The story is immersive rather than plot-centric, while English literature tends to have a more clear ending with a solid plotline. Could this perhaps be caused by a difference in literary aesthetic?
ここで私が考えさせられたのが、日本文学と英語圏の文学の違いについて。日本文学を読んだ英語圏の読者が、よく「物語がつかめなかった」とか「終わりが弱い感じがする」と言っているのを耳にします。これは、日本文学が情景描写や雰囲気をたっぷり味わえる作品が多く、物語の結末を読者自身が導き出し余韻に浸るような場面が多いからかもしれないと。対して英語圏の作品は、物語の筋書きがはっきりしていて、結末にもきっちりした答えが示されている作品が多いように感じています。
これは、文学における美的センスの違いなのかなぁと、もう少し時間をかけて考えてみたいポイントでした。
Mieko also touched a little on her feelings of responsibility as a writer and that it's very important to think about both the purpose and eligibility of the writer in telling a story. She talked about the reaction by her readers toward the brutal bullying scenes in 'Heaven', saying she believes that everything written in the story is something actually happening in Japan. And yet, despite the strong brutality of these scenes, they are not without some element of humour. She said it comes from her Osaka nature!
また、作家として書くことに対する責任についても少し触れ、特に、書くことの意義や適任性についてよく考えると。「ヘヴン」は読者からいじめの暴力シーンに関する反応が多く寄せられたそうです。未映子さん自身は、これは実際に日本で起きていることなのだと、だからこそ書くのだとおっしゃっていました。
そんな苦しい描写のある作品であっても、どこか明るさが感じられる未映子さんの文体、これは大阪出身だからだろうとのこと。笑
All The Lovers In The Night is my favourite book by Mieko. The comment she raised about the protagonist Fuyuko really captured why I really sympathise with this book so much, despite the fact that Fuyuko is such an introverted and subtle character; completely the opposite to my usual tastes (I much prefer strong characters normally!). As Mieko mentioned, everyone has a bit of Fuyuko in them, so no matter what, her character will stay with people.
「すべて真夜中の恋人たち」は私がとっても大好きな作品。主人公の冬子がとっても地味で内気で、どちらかというと普段は強めな主人公が好きな私にとっては自分でもこの作品がお気に入りなのが不思議なくらいだったのです。笑
未映子さん曰く、誰もが胸のうちに冬子のような側面を持っている。だからこそ心に寄り添うのではないか、と。いやー、納得です。たしかに。
With meticulous planning and attention to detail, Mieko not only intelligently expresses the message that she wants to write about, but also believes that it is something worth telling. Knowing this, I appreciate her stories all the more.
緻密に計画されて、細部にまでこだわって、そうして描かれる知的でメッセージ性のある未映子さんの物語。制作の裏側を拝聴し、未映子さんの創る物語を今までよりもっと大切に想えるようになりました。
ステキな夜でした。